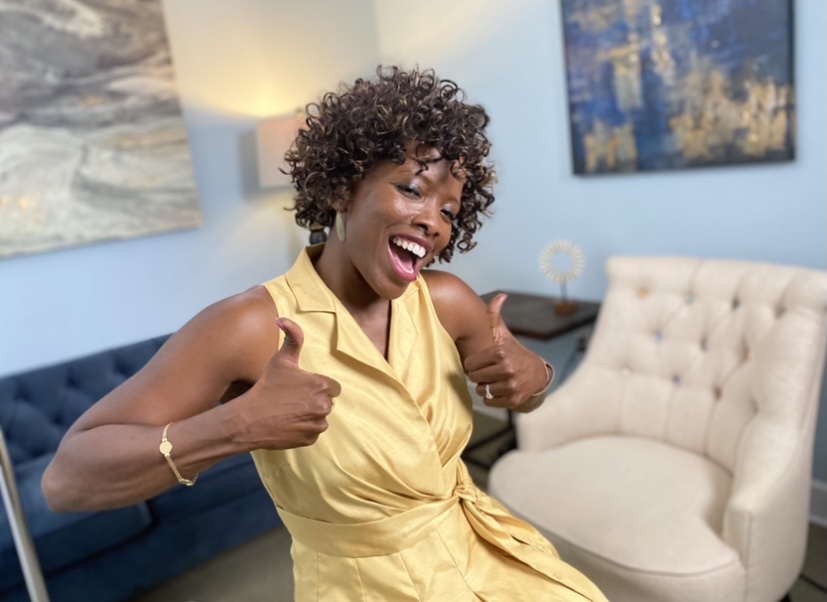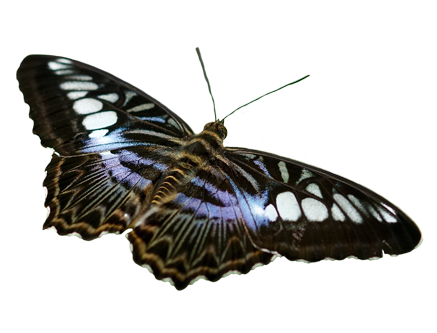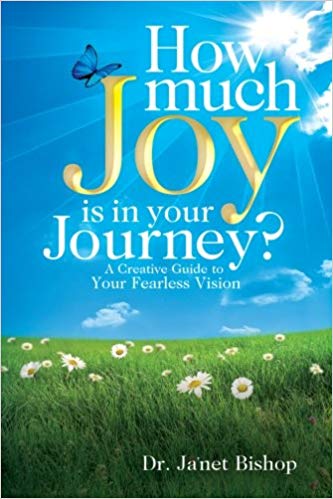 How Much Joy is in your Journey
Life is meant to be lived abundantly! many people in Western culture are striving for success. There are people who make a lot of money, but their relationships "stink". There are people who are highly spiritual, but they're broke all of the time. There are people who want the home, a great business, and all of these outer things, however, having these outer things does not necessarily guarantee what we really want, which is happiness. We go for these outer things thinking that they're going to bring us the happiness, but it's backwards.
The way to live that abundant life is to go for the inner joy, the inner peace, and the inner vision first, and then all of the outer things appear. Everything you want is actually an "inside" job. The "outside" world is a world of effects. It's just the results of your happiness and joy!
Imagine living a life of purpose where you get to do what you want and you get to enjoy doing it. Imagine getting rid of the self-defeating chatter in your mind, those nagging voices that chip away at your self-esteem and prevents you from accomplishing your goals or dreams. Imagine developing the courage and confidence to maximize your own true potential and experience more joy in your personal and professional life because your have developed and explored a vision in your life.
Dr. Gregory A. Francisco, I, PhD., D.D., PH
Archbishop for the U.S. Armed Forces

Emissary Bishop for the Diocese of Kataka, Anglican Church of Kenya
"Dr. Bishop provides a meaningful exercise to re-focus and to set in motion what is necessary for personal and uthentic happiness. I highly recommend this self-coaching guide to be used over and over again in order to unceasingly stimulate personal growth and happiness."
Dr. James A. Brady III
Faculty, University System of Georgia and Georgia Military College

Former President, Military Order of World Wars (MOWW) – Augusta GA Chapter
"Through this book, Dr. Bishop walks her readers through an uncluttered path of living with purpose and in so doing, achieving the joy God means for each of us to have. Highly recommended!"
Dr. Melinda Strickland
Retired Principal; Author.

More Than a Test Score

Former President of the Georgia Association of Alternative Education (GAAE)
"This book is a life changer! Dr. Ja'net Bishop takes the excuse of improving yourself out of the equation. Her sensible and realistic approach inspires the reader to take ownership in creating a personal vision and finding the joy by providing practical examples and sound suggestions. This book is for all who seek quality in this journey we call life!"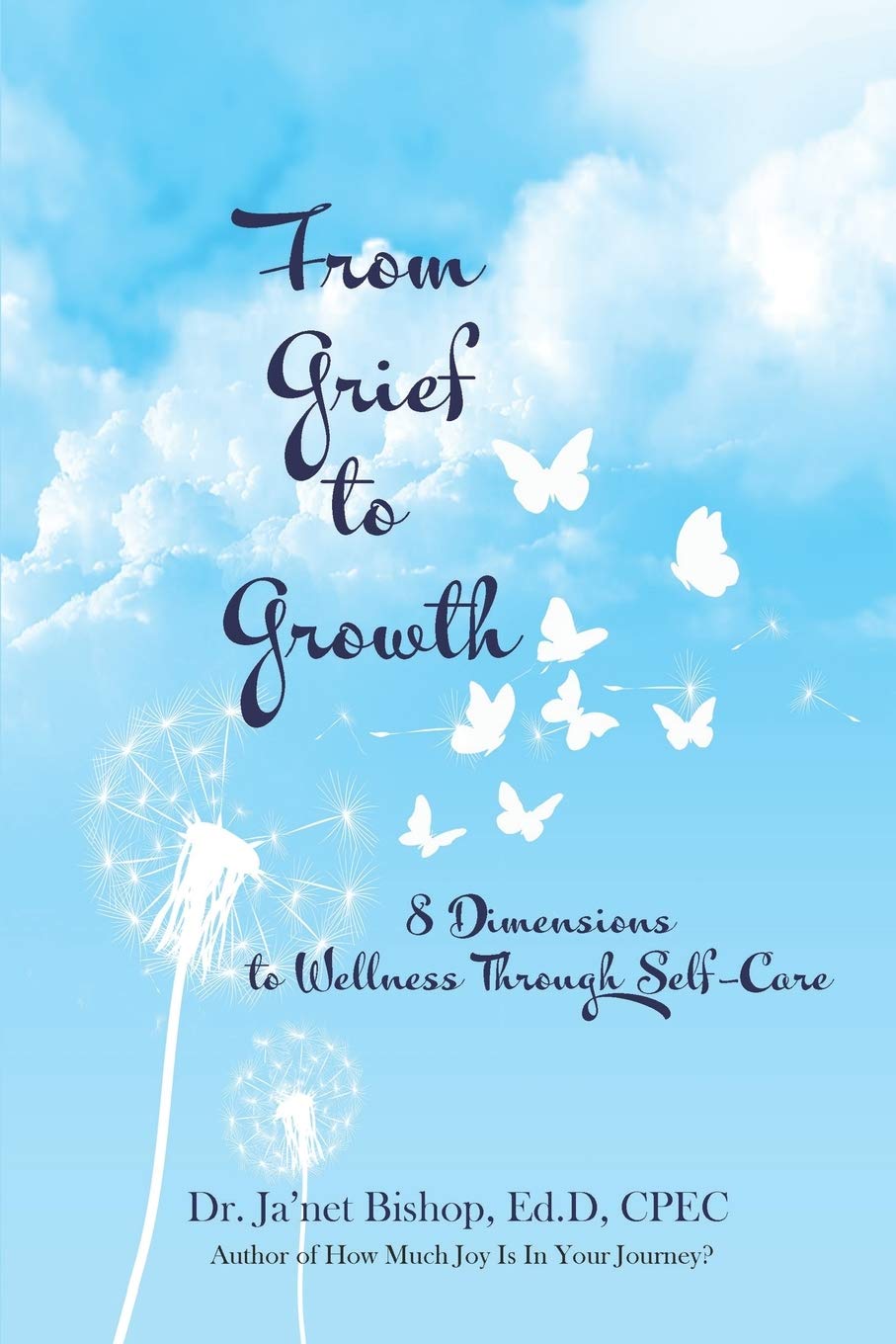 Practical, self-help steps to transform from words on a page to effective practices within the dimensions of wellness and self-care to grow through life, grief, and to embrace gratitude. 
Jerry Randolph
Retired, Georgia Department of Education
Dr. Ja'net Bishop has shared life experiences that were painful and how she purposefully used the 8 Dimensions of Wellness to challenge grief and embrace growth. this book is personal, instructional, compelling, and enlightening! A moving epilogue of self-improvement and positive changes in her life experiences!
Margaret Tutt Adams
Living witness & testimony

Retired, Columbia County Juvenile Court
Dr. Ja'net Bishop's book offers steps to aid in navigating the onslaught of emotions that can stagnate you, after experiencing the death of a beloved one. Through acknowledging and experiencing relief from grief's sadness and pain, the reader is guided towards being present in every moment and to savor the gift of life in a state of wellness.
Kim Bradley
RN, BSN Semper Fi & America's Fund

Vantage Point Foundation
As complicated as grief can be, it is important to understand it's not a linear process. It's different for everyone and some may lose themselves in the grief process – turning to unhealthy ways of coping. Dr. Ja'net Bishop's book, Grom Grief to Growth, is a true gift! You'll feel inspired by Ja'net's personal story! You'll be introduced to wellness and self-care strategies that will help you build resilience through grief. There's growth through your grief as you walk this journey with Dr. Bishop. Unlock your potential to create the purposeful 'new normal' of your life. Ja'net has personally impacted my life, and I know she will impact yours. 
Karen Cook
Regional Program Manager, American Red Cross
Dr. Bishop has been instrumental in the success of our Resiliency workshops. By sharing her personal story of resiliency, and practicing her gratitude journaling, she has helped many veterans in their healing journey. It is an honor and a pleasure to call her mentor, colleague, and most of all … friend!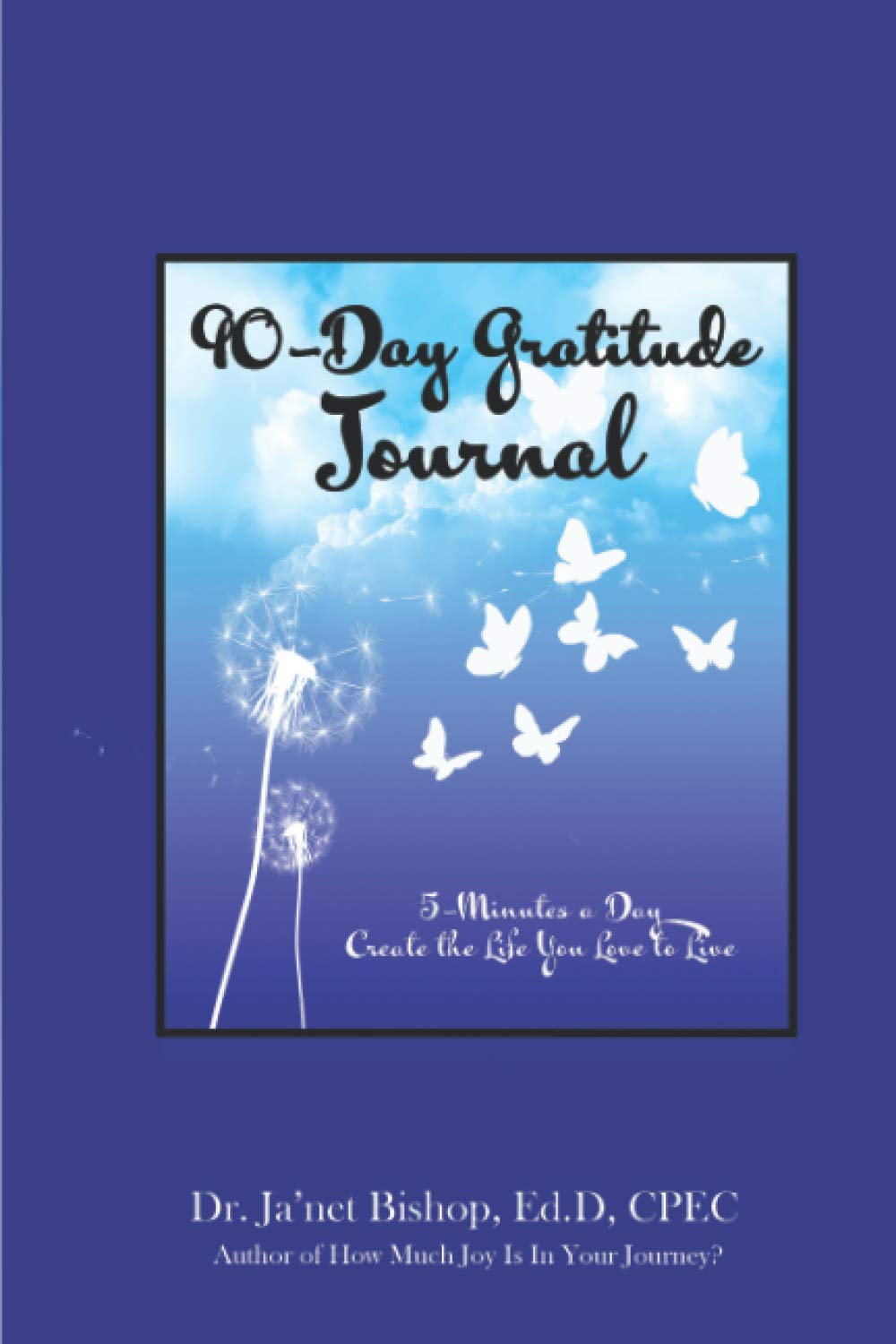 Practical, self-help steps to transform from words on a page to effective practices within the dimensions of wellness and self-care to grow through life, grief, and to embrace gratitude.